Happiness is a Healthy Family

Make Wellness & Fitness your Priority #1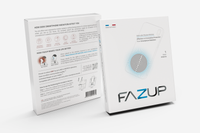 Protection from Phone Radiation
We are often over-exposed to mobile phone radiation without being aware of it.
FAZUP is the only effective and scientifically proven patch that reduces up to 99% the radiation absorbed (SAR) by your brain. FAZUP is an extra-slim passive antenna reducing excess radiation when placed in a position tailored to your smartphone model
Proved effective in EMITECH Lab, reduces discomfort (headaches, ear heating, etc) and recommended by GPs.
More About Fazup
Our range of Anti-radiation Mobile Patches
Livvhealthy is the sole distributor for FAZUP in Singapore
We are the only authorized distributors of FAZUP Anti-radiation Patch for Smartphones in Singapore. The product is available on our online store and through our channel partners.
Nourish your Body with Alkaline Ionized Water
Gain benefits of Natural Spring Water from your very own Tap with PurePRO Water Ionizers
PurePRO helps neutralize & flush acidity of the body caused by stress, diet, etc. Thereby hydrating the body more effectively due to smaller water molecule size
Leads to stronger immune system, better digestion, healthier skin and much more!
More About PurePRO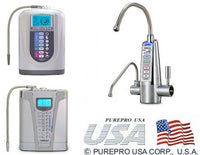 Our Products also Sold On
What Customers Say
Prompt delivery. Easy to apply and peace of mind as my daughter uses my phone to watch videos.

Alu
Very good product. Could really feel the difference after applying this anti radiation patch on my mobile. Highly recommend for everyone.

Tam
Prompt delivery. Impressive product kit. Was easy to apply the patch with the positioning guide in the pack. Very happy with the purchase.

Rajan